Your Pet's Better Health
Can Start With A Smile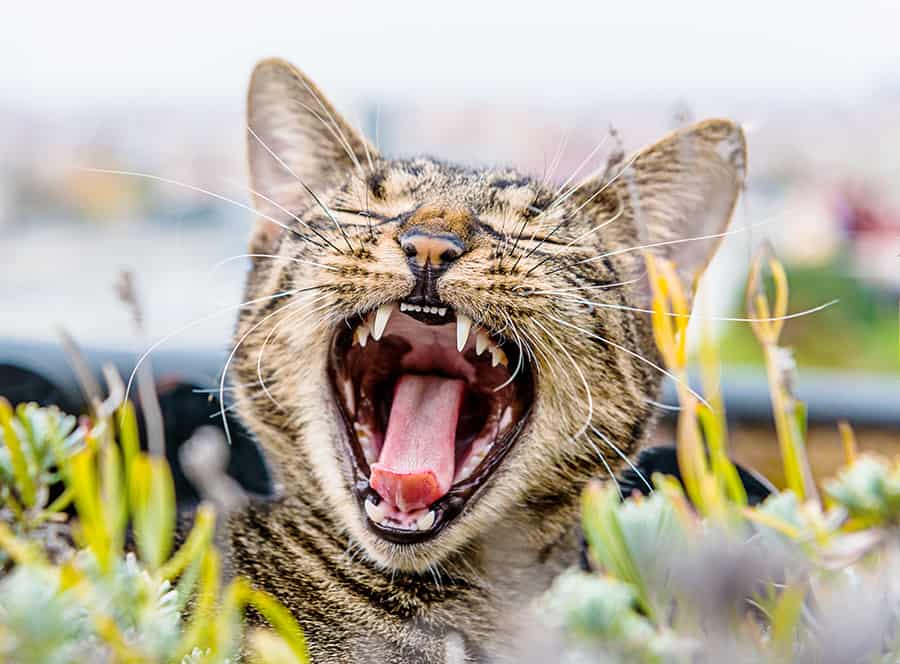 Like us, dogs and cats need healthy teeth and gums to maintain their overall health. That's why veterinary dentistry plays such a crucial role in their well-being. In fact, taking good care of their dental health can actually prevent some major issues caused by dental diseases.
One of the more common concerns, periodontal disease, is caused by bacteria buildup and can lead to pain and eventual tooth loss. However, this bacteria can become a problem in other ways. Bacterial infections can spread to other parts of your pet's body, like the heart and kidneys. This can have severe, even life-threatening, consequences.
This is why it's important to maintain good dental hygiene for your pets. You can ask our veterinarians about good dental care habits, and be sure to watch your pet for any symptoms of potential problems:
Stinky breath
Reluctance to eat
Chattering of the teeth
Drooling
Facial swelling
Redness on the gums
Learn more: Dental Stages
At every wellness visit, your veterinarian will assess the amount of plaque and score your pet's teeth to let you know how severe the buildup may be. If your pet is a heavy chewer, mention this to the veterinary staff. They'll make sure to carefully inspect your pet's teeth for any small cracks or damage.
When It Comes to Good Dental Hygiene,
We're Not All Talk
If your pet requires dental cleaning or care, we offer these services at Animal Care Center. Our professional cleaning will keep your pet's teeth and gums in top condition, and if any issues are discovered, we can perform extractions, supply antibiotics, and provide detailed aftercare instructions.
If you want to learn more about routine dental cleaning for your pet or if your pet may have a damaged tooth, call us today.