Our Pearisburg Veterinarians and Staff
Pearisburg Veterinarians
Dr. Danny Montgomery
Dr. Montgomery grew up in Preston Co, WV. He received his Bachelor of Science from WVU and Doctorate of Veterinary Medicine in 2002. After graduating, Dr. Montgomery began practicing at Animal Care Center.
He is married to his lovely wife Amy and has two wonderful children, Alex and Edward. He is a member of Organized Veterinary Medicine on the national and state levels.
He is currently the President of the West Virginia Veterinary Medical Association and a founding member of the West Virginia Veterinary Foundation. He is an Assistant Scoutmaster with Troop 1 of Princeton and a committee member of Pack 10 of Princeton. He is actively involved with the Lions Club and is the President of the Pearisburg Lions Club.
Dr. Tanya Woloshin
Dr. Tanya (Wally) Woloshin grew up in New England and attended college at the University of Delaware. After graduation, she worked in the poultry industry, in research at Cornell University and the University of Pennsylvania, and in the Pharmaceutical industry before returning to the University of Delaware to work on a Masters in Animal Nutrition. She moved to the area to attend vet school at Virginia Tech.
While she was a student, she met and married her husband. They live in Newport with their two daughters and four cats (Nike Bales, Diamond Cat, Anime, and Mustachio), and their dog, Auggie Doggie. Dr. Wally loves to hike, bike and paddle board. She and her husband compete in KCBS BBQ competitions and are certified BBQ judges. Dr. Wally also loves horses and riding whenever she can find the time.
Pearisburg Staff
Kristen Cochell

Practice Manager
Heather Kirk

Veterinary Assistant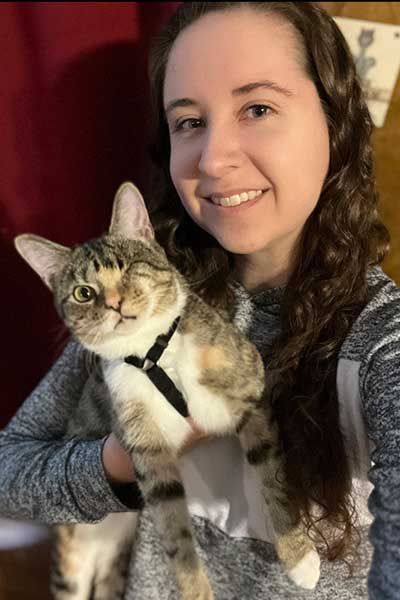 Stephanie Green

Client Service Representative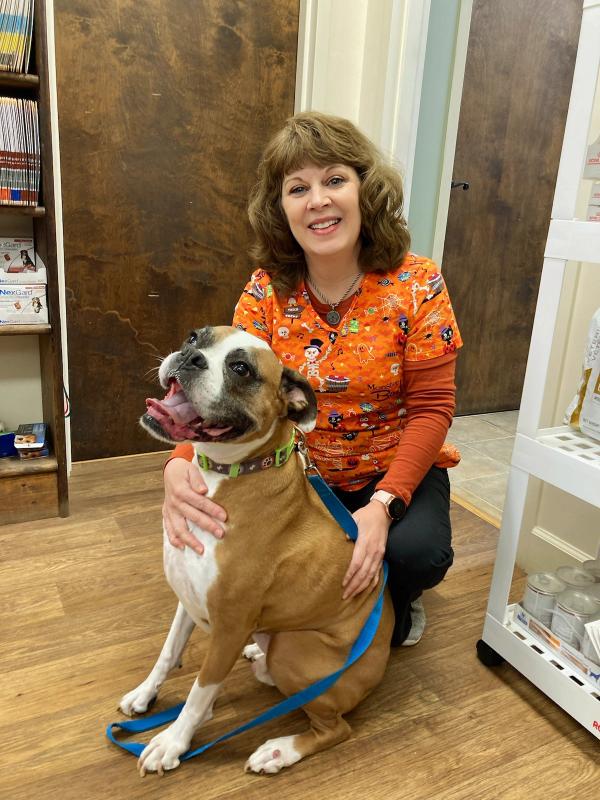 Marquise Francis

RVT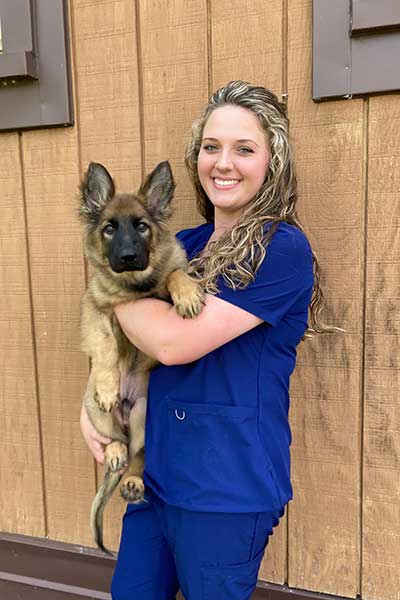 Ashley Neal