Wellness Visits for Better Health
at Every Stage of Life
Wellness and preventive care appointments are crucial to any pet's overall health. Because your pets have a history and lifestyle that are unique, it's important to give them individualized care. The first step in tailoring any plan for long-term health is routine wellness visits. Regular check-ups mean your veterinarian can better care for your pet at every stage of life.
At a wellness visit, your veterinarian helps you build a foundation for your pet's health with disease prevention, and early detection of any concerns. These proactive measures also allow you to work with your veterinarian to address issues like diet or behavioral challenges. Our staff can help you come up with a plan of care and help ensure your pets are always feeling their best.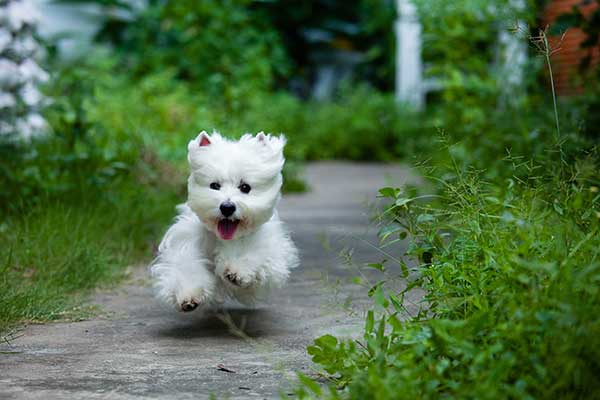 The Right Options for Your Pet's Individualized Care
At both of Animal Care Center's locations, we offer an array of services to provide your pets with the right preventive care to address their needs and help keep them healthy. Because regularly scheduled wellness visits allow your veterinarian to get to know you and your pet, our staff will have a better understanding of your pet's medical history and lifestyle. This helps us to create the right proactive care plan for your furry loved one.
Wellness Exam and Diagnostics
With a nose-to-tail exam and routine diagnostics, our veterinary team can assess your pet's current health and detect early signs of any concerns. This can be vital for your pet's care, because detecting illness or discomfort in animals isn't always easy, especially in the early stages. Fortunately, our staff can help determine how your pet is feeling with a physical exam, and diagnostics like bloodwork, urinalysis, and other tests can help to detect less noticeable symptoms. Early detection can help your veterinarian provide more effective treatment and can lead to better outcomes.
Disease and Parasite Prevention
Wellness and preventive care means taking action to protect your pet from preventable diseases and health concerns.
Vaccinations are an essential part of protecting your pets from contagious diseases. At Animal Care Center, we offer a full range of vaccinations for dogs and cats.
Parasite prevention can protect your pet against concerns like heartworm, intestinal parasites, fleas, and ticks. Your veterinarian can help you determine the best course of prevention for your pets and their needs.
Customized Care Plans
Addressing the individual needs of your pet can help you extend the happy and healthy years you have together. In addition to routine check-ups, diagnostics, and preventive care, your veterinarian can also help you address specific concerns that might affect your pet's health, such as providing advice about exercise or grooming practices for your pet's type of breed.
Dentistry: Dental care can help prevent periodontal disease and related health issues. Heavy chewers may also need to be monitored for overall teeth and jaw health.
Nutritional Guidance: Proper nutrition is a cornerstone of your pet's health. Your veterinarian can provide advice about selecting the right diet for your pet and address any concerns about issues like weight loss or nutritional deficiencies.
Behavioral Consultation: If you're concerned about an aspect of your pet's behavior, such as severe anxiety or excessive barking, you can consult with your veterinarian. Sometimes these behaviors can point to other health issues, or your veterinarian may provide guidance to help you address these behavioral concerns.
Emergency Preparedness: Your veterinarian can also offer advice for protective measures you can take around your home to be sure your pet is safe and won't be exposed to any hazardous foods or items. You can also ask for more information about first-aid care to be sure you're prepared if any emergency does occur.
Microchipping and Tattooing
If your pet is ever lost, your primary concern will be finding them. Microchipping is a proactive measure that can help reunite lost pets with their owners. A small microchip, about the size of a grain of rice, is placed under your pet's skin. Then clinics and shelters nationwide are able to scan the chip and contact you. Along with a collar and identification tag, microchipping is an additional way to help ensure you'll be reunited with a lost pet. Also, at our Princeton location, we offer tattooing. While your pet is sedated (typically during a routine spay or neutering), we can tattoo them with a unique number that is traced back to you.
Veterinary preventive care is an essential part of maintaining the health and well-being of your pet. By working closely with your veterinarian, you can develop a comprehensive care plan that's tailored to your pet's specific needs. To schedule your pet's first routine wellness visit, call us today.