Trusted Care
When Your Pet Needs Surgery
Veterinary surgery goes beyond the routine check-ups and vaccinations. Just like in human medicine, surgical procedures play a pivotal role in maintaining the health and well-being of our beloved animal companions.
Different procedures can diagnose, treat, and correct various health issues in animals. Whether it's a life-threatening emergency or a planned elective surgery, these procedures are crucial for several reasons:
Life-Saving Measures: Surgical interventions are often the only way to save an animal's life in cases of trauma, blockages, tumors, and other critical conditions.
Pain Relief: Many surgical procedures are performed to alleviate pain and suffering caused by injuries, illnesses, or chronic conditions.
Improved Quality of Life: Surgeries can enhance an animal's overall quality of life by correcting congenital defects or conditions that limit mobility or function.
Preventive Measures: Some surgeries, like spaying and neutering, play a vital role in your pet's future health.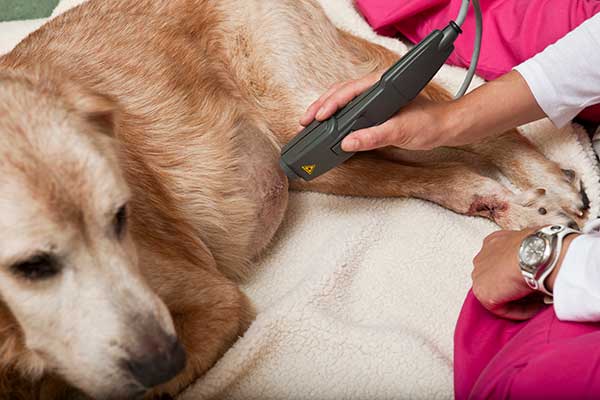 Laser Surgical Center
Our Princeton location offers a Laser Surgical Center, with available laser surgery and therapy laser services. When compared to traditional methods, these procedures mean less bleeding, pain, and swelling. Patients who undergo laser surgery are also less at risk of infection, and typically face much shorter recovery times. Talk to our veterinarians if your pet needs surgery and you'd like to consider our laser surgery option.
Superior Surgical Care for Your Pet
At Animal Care Center, we believe in offering the best treatment for your pet, including minimally-invasive techniques and pre-surgery and post-surgery care plans. In addition to surgeons, our veterinary surgery teams include skilled technicians, nurses, and anesthesiologists who play essential roles in ensuring the safety and success of each procedure. Your pet is always in good hands no matter what condition brings them in for surgery.
Soft Tissue Surgery: This category covers procedures involving organs, muscles, and other non-bone tissues. Examples include tumor removal, gastrointestinal surgery, and reconstructive surgery.
Orthopedic Surgery: Focused on the bones and joints, orthopedic surgery addresses conditions like fractures, torn ligaments, hip dysplasia, and joint reconstruction.
Neurosurgery: Neurosurgeons operate on the nervous system, including the brain and spinal cord, conditions such as herniated discs.
Dental Surgery: range from routine cleanings and extractions to treating periodontal disease and correcting dental malocclusions.
Whether it's a routine neutering or spaying procedure or a complex orthopedic surgery, our skilled veterinarians are using advanced techniques to continually offer the best in surgical care for our patients. To learn more about our surgical services, call us today.