Help for Your Pet's
Paws and Joints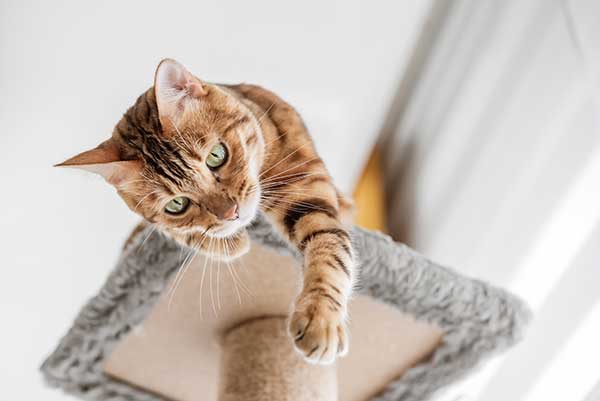 At Animal Care Center, we know that orthopedic issues can be a real pain, both for pets and for their concerned owners. Veterinary orthopedics is specialized care that focuses on diagnosing, treating, and preventing any musculoskeletal problems in your pet. Our practice frequently cares for pets with bone fractures and joint concerns.
When your pet is suffering from orthopedic issues, chronic pain can be debilitating and affect mobility. Without proper care, these conditions can negatively impact your pet's well-being and overall health. Quality orthopedic care, however, can help your pet feel better.
Pain Relief: Orthopedic conditions typically cause pain and discomfort. Our veterinarians can work to alleviate this pain and improve your pet's quality of life.
Enhanced Mobility: Many orthopedic conditions can impact your pet's ability to move comfortably. Treatment can help restore mobility and independence.
Prevention of Further Damage: Timely intervention can help keep orthopedic conditions from worsening and reduce the need for more invasive treatments.
Trusted Experts in Veterinary Orthopedic Care
At Animal Care Center, we're known for our specialty, and many veterinary clinics in the area refer patients to our care when they're diagnosed with orthopedic conditions or require orthopedic surgery. In fact, we are recognized for our experience in orthepedic care for Italian Greyhounds. Depending on the needs of your pet, such as the specific diagnosis and severity, treatment can be provided through different services.
Medication: Depending upon your pet's condition and medical history, your veterinarian may work with you to develop a care plan that includes medications for pain management and to reduce inflammation.
Physical Therapy: Pets needing orthopedic care may benefit from physical therapy or rehabilitation after surgery. Our veterinary staff can offer guidance about exercises and activities that can improve strength, flexibility, and mobility.
Surgery: If surgery is necessary, our hospital is the best choice for your pet. Whether your pet needs a fracture or joint repair or other procedure, our veterinarians are experts who can help your pet feel better.
Your Pet's First Step for Improved Quality of Life
Our veterinary orthopedic care helps to improve the lives of our patients. Whether your elderly pet is struggling with arthritis or your furry jogging partner has a ligament injury, specialized, expert care can make a world of difference. If you think your pet may be experiencing orthopedic issues, don't hesitate to schedule a consultation. Early intervention and proper care can lead to a happy and active life for your pet, despite orthopedic conditions.
Call us today for more information.